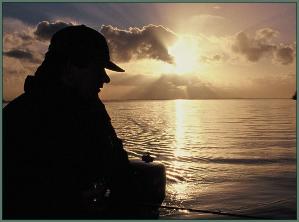 Fishing Amsterdam, The Netherlands aka Holland
Enjoy Fishing Amsterdam The Netherlands (Holland) in 2022 with certified multi species fishingguide Mike Dijkstra. Fish Amsterdam Holland for Pike, Perch, Zander (Walleye). We offer also flyfishingtrips for big Rainbow trout and Pike. Fish the best fishingspots in Amsterdam and Holland. We specialize in flyfishing for northern pike with big streamers in Amsterdam and Holland
Mike's Fishingadventures is specialized in fishing trips with lures and flies. We offer different itineraries of one or multi day fishing trips. We offer shore based fishing trips but also trips from our 115HP 19 feet LUND fishing boat. Our packages are "all inclusive", the use of gear, lures and bait is included. We offer hotel pickup, either by boat or car, in the Amsterdam area.
Join us in 2022 for our hosted flyfishingtrips and (French)nymphing workshops to Slovenia! Contact us for more information or visit www.vliegvisseninslovenie.nl






Fishing Amsterdam is fishing the zander (walleye) capital of the Netherlands, Holland
The greater Amsterdam area offers the best zander fishing in Holland. The big lakes and canals in and around Amsterdam are prime zander, pike and perch fisheries. Probably right in front of your Amsterdam hotel are some nice fish to be found.
Let us take you for a half or full day of guided fishing these Amsterdam waters. In summertime we also offer evening trips (half day).
You prefer fishing for Northern pike? We offer some great full day trips to nearby waters with chances of a 40+ inch fish. We specialize in flysfishing for northern pike with big streamers in Amsterdam and Holland.
We offer half day trips (4 hour on the water) at €250,- or full day trips (8 hours on the water) at €325,-. This is a fixed price for the boat and gear and you may come with max. 4 persons.
A great offer!
Contact us either through e-mail or phone (+31 640286107 please Whatsapp) and we tailor make your trip.
Why not spend your days in Amsterdam on a Houseboat? We pick you up for a day fishing at your houseboat, how cool is that! For more information check www.bookahouseboat.com
We can offer you a great day of (fly)fishing in the Netherlands. Fishing for rudd, asp or pike.
In summer also sea bass.


Why not spent your fishing holiday in Amsterdam the Netherlands? Multiday and multispecies trips.
Managementteam and corporate fishing trips and flyfishing clinics.
Contact us and we tailor make your trip.
send us an email at info@fishingadventures.nl or use contact button top right