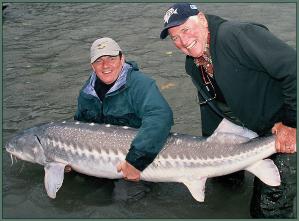 Dutch fishingguide Mike Dijkstra, owner of Mike's Fishingadventures, has been fishing around Amsterdam and all over the world since 45 years. Whether it's fishing for Northern pike, Zander (European Walleye) and sea bass or fly fishing for trout, salmon or in tropical oceans for Bonefish and Tarpon; Mike has done it all. This worldwide experience will be put into action to make YOUR fishing trip a memorable one.
"For me sportfishing isn't just a hobby, it's my passion and one of my necessaties of life! This passion i like to share with you. I invite you to join me for some memorable fishing in Amsterdam and The Netherlands".
Mike Dijkstra





Fishingguide Mike Dijkstra of Mike's Fishingadventures works in close co÷peration with:
www.vliegvisseninslovenie.nl
Site on flyfishing in Slovenia and hosted fishingtrips to this "Sunny side of the Alps". Europe's best flyfishing!
www.visreizenportugal.nl
Site on fishing Portugal

Contact us and we tailor make your trip.
Call +31 6 402 86 107
or send us an email at info@fishingadventures.nl